Products
We do business with Secure Care. Secure Care Products offers Real-Time Location Solutions, Adult Wander Management, and Infant Monitoring Systems.
Real-Time Location Solutions
Specific needs for a real-time location solution (RTLS) can vary greatly from industry to industry. RTLS is ideal for businesses and organizations, including healthcare, hospitality, manufacturing/warehousing and education so you can monitor data, manage staff, ensure safety and security, and so much more.
Real-time location information is extremely valuable no matter what that business is. It can allow you to monitor inventory or workflow, manage staff, and ensure the safety and security of your employees and guests.
How It Works
Gathering real-time location information might seem like a complicated task. But the ENVisionIT® real-time location system from Secure Care Products consists of only 3 basic components:
Nodes: These discrete nodes are installed on walls up and out of the way. Depending on the coverage area, nodes are not necessarily required in every room or hallway for the room or chair-level accuracy we provide. Nodes can be placed throughout your entire facility or only in the areas you want to monitor.
Tags: Tags communicate with the nodes to provide location information. Apply tags to anything or give to anyone you need to locate within your facility.
Software: Browser-based Secure Care Software is the tool through which you manage the entire system. Create rules and zones, locate people or assets, and download location data for further analysis.
With these components installed, you can begin capturing the location information of anyone or anything tagged within your facility. ENVisionIT® provides visibility to how, where and when people and assets are moving around your facility. Such data allows you to monitor and analyze trends within your business to make data-driven decisions for operational improvements. Safeguard your employees working in remote areas of a building. Ensure your high-value equipment stays where it's most needed. The possibilities are endless with a real-time location system.
Real-Time Location at Your Fingertips
To make the ENVisionIT® RTLS solution even more powerful, add the mVision® mobile app to your platform. With this addition to your software package, you've got the power of RTLS in the palm of your hand on any mobile device on your network. The app itself is free to download for any Apple or Android device. Enables your staff to access location information and receive notifications wherever they are without needing to be at a desktop computer. To learn more how ENVisionIT, can help your organization, visit contact tracing and social distancing.
Wander Management
The potential dangers of wandering resident elopements are many and can have permanent, catastrophic effects. High risk residents or patients, like those in dementia or memory care units, wander for a variety of reasons. Sometimes due to confusion, sometimes looking for something or someone, or sometimes because they are just plain lost. Wandering residents can find themselves in unsafe areas of a facility or eloping from the building entirely unnoticed.
Installing a wandering resident security system can't prevent every potential wandering scenario. But it should absolutely be a key component of any wander prevention program. The Door GUARDIAN® Evolution Series wander management solution allows facilities and hospitals to:
Monitor wandering residents or high-risk patients, while maintaining their dignity to move freely about a facility.
Secure or lock and alarm specific doors if a resident attempts to leave.
Track the exact location of a wander prone patient or resident, and create rules to automatically trigger alert or alarm notifications to staff (when used with the ENVisionIT® RTLS solution).
Take immediate action to protect residents or patients in your care based on notifications receive via the mvision® mobile app.
Whether you are looking to protect wandering residents through access control or need a more dynamic system to permit normal traffic flow, our wander management experts can help design a system to fit your facility's needs and budget.
Contact us today to learn how an Door GUARDIAN® and ENVisionIT® RTLS real-time location system can help you ensure the safety of residents.
Infant Monitoring Systems
Adult and Infant Monitoring Systems – Progressive exclusively stocks, installs and services Secure Care Products. Secure Care Products is the only company offering wandering resident and infant security systems that are completely ETL tested and UL approved to UL1069 and UL294 hospital signaling and nurse call equipment and NFPA101LSC compliant. The "KinderGuard ID w/STAT" infant security system is truly state-of the-art, offering the proven "Cut-Band" technology. When "KinderGuard ID w/STAT" is dovetailed with MatchMaker, this ensures that the mother is given the correct infant. If not, a silent alarm notifies the nurse.
KinderGUARD serves as a personal guard for each infant in your care providing peace of mind to new parents. The small ankle transmitter is a visible sign to parents and loved ones that you take safety and security seriously. Infant protection technology offers peace of mind for new parents, and aid in protecting your hospital's reputation.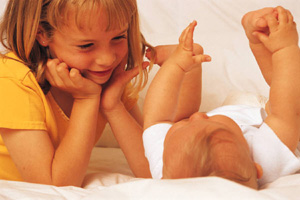 Mother/baby matching, abduction prevention, integration with cameras and card access are all key features of the KinderGUARD infant security solution. KinderGUARD Evolution Series is designed to evolve with your hospital's needs. The new Evolution series helps future-proof your infant security investment by enabling a greater level of flexibility without the need to swap out hardware. It is easy to learn, easy to use and easy to manage.
KinderGUARD Evolution series is computer-enhanced, not computer-dependent – so your tiniest patients are protected, even in the event of computer downtime
Our soft and flexible straps are comfortable against sensitive newborn skin.
Reliable cutband design is a superior alternative that generates fewer nuisance alarms than traditional skin-sensing straps.
Automatic enrollment ensures immediate protection of each infant as transmitters are applied to newborns.
Active transmitters worn by infants have a "heartbeat" that checks in with the system every 7 to 10 seconds for total supervision.
Evolution provides the basics of any infant protection system, with some unique added features.
Touch screen design for a fresh, updated look and ease of use.
Conveniently tune detection zones to create custom protected exits using software.
Details of alerts and alarms are sent to the right people no matter where they are using the mVision® mobile app.
Integration to nurse call or other communication and security systems.
Zone-based location information for alert and alarm events.
For more information contact us today
SchoolGUARD
SchoolGUARD is our own proprietary monitoring system. Progressive Healthcare Systems have been involved with the design, installation and support of this security system for over thirty years. Our SchoolGUARD system improves teacher and staff safety/security, creates a safer campus, and protects valuable assets. This security system is virtually invisible, very low maintenance, extremely affordable, and user friendly. Click here for more information.